Safe today and in the future
The expert office Holzmann-Bauberatung® and its employees place the highest value on serious and neutral expert services and have been doing so for more than two decades. We treat your data with the utmost confidentiality and archive it properly and professionally.
Since the danger gets greater with the age of the expert, the archived data is also in danger and can easily be lost, we therefore work and plan in the company in such a way that your data is always secured. In this way ,we can work for you in the long term and beyond any individual and you can be certain that your documents in the expert office Holzmann-Bauberatung® are always safely and stored for the next 10 years.
The management
The founder and owner of the expert office Holzmann-Bauberatung® civil engineer Mr. Gerhard Holzmann, studied his profession of a stucco plasterer but before his studies he worked mainly in the field of monument preservation and building renovation. After several years as an employed craftsman in Augsburg and Munich (for instance in renovation projects such as the 'Kurhaus von Hessing' in Augsburg or the State Chancellery in Munich), he successfully completed his studies and become a civil engineer and began his engineering career with the Bavarian dry mortar manufacturer as a renovation consultant before founding his consulting and expert office Holzmann-Bauberatung® in Welden near Augsburg on May 30, 2000 he then relocated to Augsburg city center in June 2018, which he still manages to date. In the course of his self-employed activity, several thousand building inspections and building appraisals were carried out throughout Germany, but also in neighboring and distant countries. Mr. Holzmann, has also been involved as an expert in some projects, such as construction consultant for the Arab Emirates, the testing of a drying process based on electro-osmosis on two high-rise buildings in the USA and the renovation of an old farmhouse in straw bale construction in Australia.
During his entire professional career, Mr. Holzmann has attended several dozens of further training courses typical of his profession, which keeps the knowledge gained from his engineering studies and craftsman's training continuously up to date and with which, of course, his employees are also guided and instructed. He has also given several lectures on this subject to specialist audiences.
Mr. Holzmann is a DIN EN ISO/ICE 17024 certified expert for damage on buildings, a certified expert of the Federal Association of German Experts in Crafts, a certified expert on damaged buildings assessment of DEKRA and an expert for damage on buildings according to IFBau/Chamber of Architects Baden-Württemberg.
Building surveyor with the experience of practice and theory
As an engineer with profound experience in the building sector and as a certified building expert, Mr. Holzmann and his team have over 30 years of experience in the building industry, they have also acquired international experience, equally important they prepare expert opinion for damaged buildings and building defects in old and new buildings (private expert opinions, insurance expert opinions, court expert opinions, arbitration expert opinions, etc.)
Of course, the scope of services of the building surveyor also includes the preservation of evidence as well as renovation concepts and consultations on new construction or renovation projects, also with so-called bio building materials, about which Mr. Holzmann has written several hundred technical publications, some of which have also been published in international trade journals. In addition to these publications, the building expert Mr. Gerhard Holzmann compiled an extensive building encyclopedia and a study book on natural building materials for prospective architects and engineers, for which he also acted as an editor.
The experts in the office walk with you step by step through the path of house purchase and inspect or examine with you the desired object furthermore they accompany you and examine the entire building process up to the building acceptance. All in all the expert office Holzmann-Bauberatung® has created protocols and expertise are still checked by Mr. Holzmann before they leave the house.
Neutral and independent building surveyor
All tasks are always carried out with the utmost commitment, objectivity and impartiality and to the best of our knowledge and belief and are subject to confidentiality even after the contract has expired. The expert office Holzmann-Bauberatung® acts completely neutral and independent. As a matter of principle, we only offers expert services, thus neutrality is always guaranteed and bias is excluded in the best possible way.
Internationally recognized with a network of experienced experts
The expert office Holzmann-Bauberatung® is active from Augsburg in the entire federal territory and also abroad. The decades of experience and the high reputation of the office over the years has led to intensive cooperation with various international bodies. Thus the expert Mr. Holzmann was at some point assigned in China, in the United Arab Emirates and also in Australia. International clients are mainly larger industrial companies but also governmental bodies.
Our international clients also include private property owners, tenants and landlords as well as real estate agents, property managers, construction companies, courts, municipalities, cities, federal ministries, lawyers and investors in the real estate sector. The expert's office Holzmann-Bauberatung® offers its expert's activities for all building forms concerning the building construction, from the simple single-family house or also only one apartment up to large multi-family houses and trade objects, villas , hotels as well as vacation resorts.
If necessary, the Holzmann-Bauberatung® expert office can draw on an independent pool of construction experts (such as biologists, chemists, physicists, etc.).
As an independent and neutral office, the expert office Holzmann-Bauberatung® works together with experienced and highly qualified specialist lawyers and can also recommend the same for its own clients.
Reliable and adherent even on weekends and holidays

Our clients value an independent, neutral, significant and above all a profoundly professional and timely appraisal and this is exactly what we have been successfully offering since the company was founded.
Appointments are possible via e-mail or telephone and can also be arranged for weekends and holidays without surcharges. The calculation of the services is done via unit prices.
Expert services are offered nationwide and also abroad. Beside the European states, special local and mental knowledge in the countries of the Middle East (UAE, Saudi Arabia, Oman…), Asia (Malaysia, China, Singapore…) and Australia can be listed. Assignments of this kind, however, generally require an advance planning, therefore a timely assignment with a lead time of approximately four weeks should be planned. Thea expert services are of course offered in German and English.
The expert office Holzmann-Bauberatung® is to be regarded as an engineering and expert office and not an expert organization on the basis of a commercial enterprise with a limited liability (mbH etc.).
Come to us with your construction problems!
Preliminary telephone consultations are free of charge and non-binding. However, we are not able to provide individual expert advice on a damaged building through the phone . The expert fees are charged by a minute according to the actual service rendered.
Consultations are also available by appointment at our city office at Grottenau 2, in 86150 Augsburg (Germany).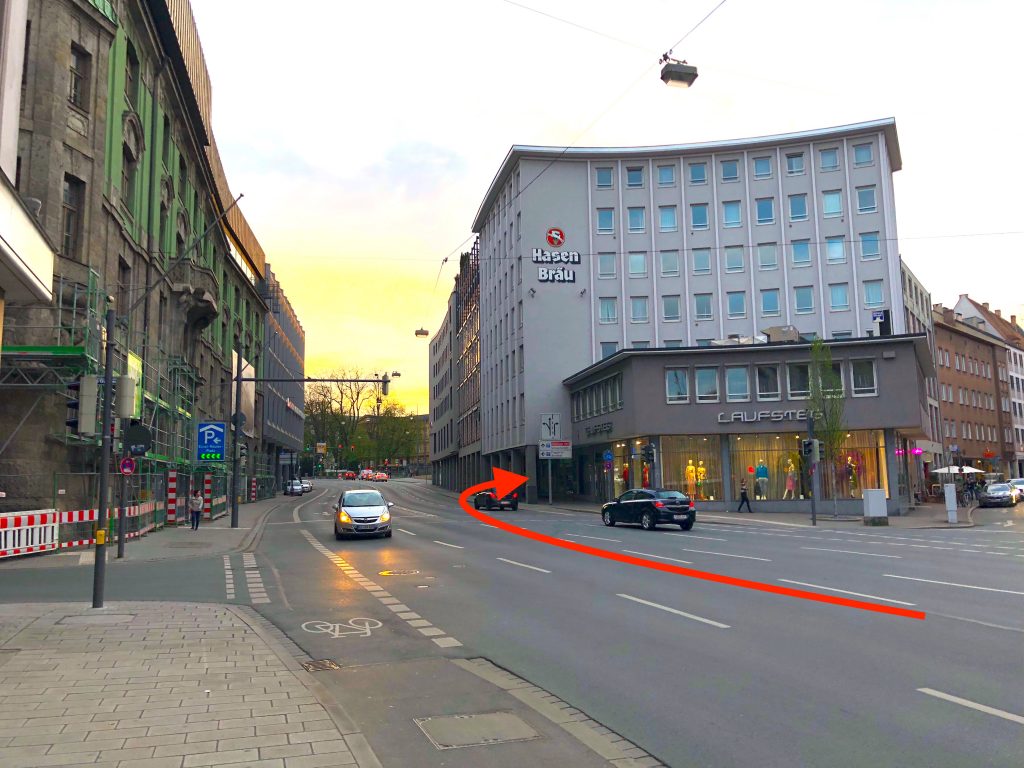 Sachverständigenbüro Holzmann-Bauberatung®
Grottenau 2 86150 Augsburg